Wednesday, 28 October 2009 14:54
Picture an oasis where 20,000 foodies fulfill their dreams by tasting the very best food and drink from various cuisines, entertainments accompanying them through this colorful event. You are in The Cuisine Festival.
November 2009 is to highlight in your social calendar. We will gather the most prestigious restaurants, chocolate makers, wineries, fine groceries and brands to make you discover the fascinating world of food and satisfy your appetite as well.
Surrounding this magnificent event, a broad spectrum activities will make this event an authentic culinary experience in the center of the town at the Shanghai Exhibition Center.
SISO will be represented at this magnificent event, so come and visit us there!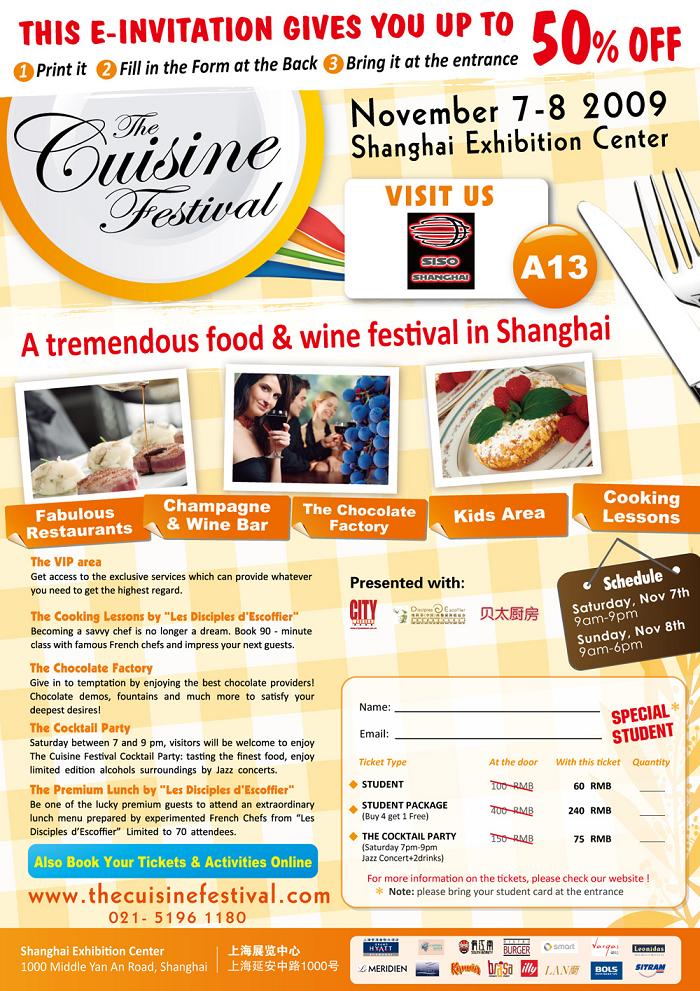 How to get there?
 Underground: Jing An Temple, Nanjing West Road are only a short walk from The Cuisine Festival


- By Taxi: 1000 Ya'an Road or Nanjing West Road ( In front of The Portman Ritz-Carlton Hotel)